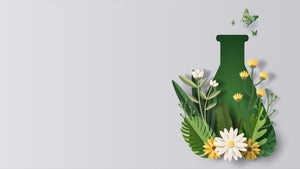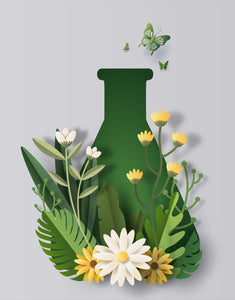 Plant-Powered
Bug bite relief so you can enjoy nature naturally
Created by Three Moms
...who happen to be a Stanford-trained dermatologist, an MIT engineer and an entrepreneur.
We created the Quitch product line with our own families in mind. Our products are science-backed and made with natural ingredients so you can feel good about putting them on your loved ones.
Our ethos is to keep it simple for Moms. Effective products that are easy to use.
Read more about our story here.
Bugs Bite.
Literally. But don't let them ruin your vaca...or that special day...or a fun get together with family and friends. Treat your bug bites to a quitch sticker and you won't need to give them a second thought.

Stick it and forget it
Stick on a quitch sticker and it'll last through snorkeling, showers, and sleep until your bug bite is gone.
Let customers speak for us
Hard to remember the name but worth it.
I tried this after seeing it on Grommet. It worked great and I was comfortable using it on myself and young children. Used what I ordered and wanted to reorder but couldn't remember the name. Found it via my credit card statement and reordered. So order and remember - the name is a mash up of quit and itch,
Bug Repellent Balm with Geraniol (2 Pack)
Highly effective
Bought 2 tube bundle of bug repellent for both my kids before their camping trip to the wilderness. Highly effective!
Bug Repellent Balm with Geraniol (2 Pack)
bugs begone!!!
this product works -- soooo grateful - thank you!!
Quitch Bug Bite Relief Patch (36 Count)
Amazing product! Love that it is natural.
Works great, no bug bites when I use the product! Easy to apply. I love the natural fragrance and that the product is nature based.
Bug Repellent Balm with Geraniol (2 Pack)
Mosquito magnet granddaughter approves !
I bought this for my 9 year old granddaughter . Mosquito bites cause her skin to swell and hurt . The Quitch stickers for her skin helped. She likes the roll on balm for keeping the insects away, too. Hasn't used the stickers for clothes, yet, but since the other products work I would assume those will work, too.
Bugger Off Bundle
Love Quitch!
Great bug relief products, especially for families. Easy to pack or stow in any little bag to keep with you on the go. My five year old always asks for a Quitch sticker when he gets a bite! I love that the brand was created by moms too.
Bugger Off Bundle
Great option for mosquito bites
My little one gets big red bumps whenever she gets bitten by mosquitoes. These patches have helped bring down the swelling and itching. She likes that they are clear and different sizes!
Quitch Sticker - Mosquito Bug Bite Relief
I dunno how it works but it works
I bought them the first time with a lot of doubt. My daughter is allergic to insect's bites and it worked IMMEDIATELY! Also my niece, who's even more allergic than my daughter (I'm talking about antibiotics and steroids), I tried to convince my sister in law that it works. She didn't believe it until I forced her to try them out. To her surprise WORKED LIKE MAGIC.
Quitch Sticker - Mosquito Bug Bite Relief
Great product
Bought these for my daughter who gets terrible reactions to bug bites. Put it on and within 2 days it was gone(normally takes weeks for the welts from bug bites to go away) she said they worked amazing and stayed on well
Quitch Bug Bite Relief
Works well, but not as good at stopping itch as the patches by "Bug Bite"
Works okay, but not AS good at stopping the itch as the patches by "Bug Bite." Bug Bite is unfortunately hard to find.
Quitch Bug Bite Relief
They could come with more packages in the box.
Like that they help with the swelling of bites and itching.
Quitch Bug Bite Relief
Wonderful for kids!
I love these stickers, and they are absolutely perfect for the kids. Often times when the kids get mosquito bites and we try to put cream/lotion on them, the kids end up rubbing it off within the first 10 minutes. With these stickers, you can cover up the bites, without kids rubbing off the lotion AND they get instead relief with these patches. And I admit, I've used them myself. So great for kids
and adults! Gonna have to buy more very soon because we have almost run out!
Quitch Bug Bite Relief
Worth buying
I have a two year old who gets really bad mosquito bites, and normally nothing helps with the itch. I found this product on Instagram and decided to give it a try. Definitely worth the money! not only it shrinks the mosquito bites but it helps sooth the itchiness. Will be buying more once I ran out.
Quitch Bug Bite Relief
Dermatologist engineered
Targeted tactile grip on bug bites to both soothe and stay on.
Patent pending technology
Developed using a patented hydrocolloid base to suck up all the bad stuff from bug bites.
Researched and Tested
Lab tests show that Quitch bug balm performed better than repellent with 7% DEET.
Plant Based Repellent Powered by Geraniol
Quitch Bug Balm is a bug spray alternative without having to breathe in harsh chemicals. It is DEET-free and include geraniol which is a naturally occurring substance found in plants.
Lab tests show that Quitch bug balm performed better than repellent with 7% DEET.
Naturally Derived Ingredients
We thought it was important to include ingredients that you can pronounce.
Made in the USA
You can be sure you're getting a quality product since quitch sticker is made right in your own backyard.
FSA Eligible
Stop scratching that bug bite, Quitch it don't itch it.
Stop breathing in pesticides
We've got you covered.  Just dab Quitch Bug Balm on exposed area and you're good to go!
Ingredients found in nature
With geraniol, citronella and peppermint, we're here to help you enjoy nature naturally.
Travel friendly, easy to use balm stick
For those on the go, our bug balm comes in a hand easy to use stick form that you can throw in your bag for all types of adventures.
"quitch sticker is awesome. My kids always ask for it now with every bug bite!"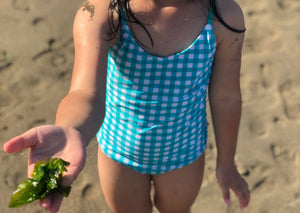 Infused with all natural goodness
Made with three ingredients. Aloe vera, witch hazel and hydrocolloid. THAT'S IT!
I hate how bug bites leave dark marks on my skin.

"Quitch stickers really helped me, I'm so grateful!"

— 

Shefali from Maryland
What bug bite?

"I hate how I accidentally brush a mosquito bite and it's like igniting a flame. These totally help me forget it's even there."

— 

Stephanie from Arizona
Makes it so easy.

"It's not messy and has no chemicals, so I don't have to worry. I can just stick it and move on with my day."

— 

Allison from North Carolina
Women Owned Small Business Certified
We make products for our own families.
We know it's hard dealing with bug bites, whether it's on you or your loved ones. Avoid the itchy aftermath and apply a quitch sticker as quickly as possible.
The quicker you quitch, the quicker you can get back to your day.
Buy Now
Quitch Love
Bug bite stickers in action